Russian Chancellor Lavrov will come to Brazil in April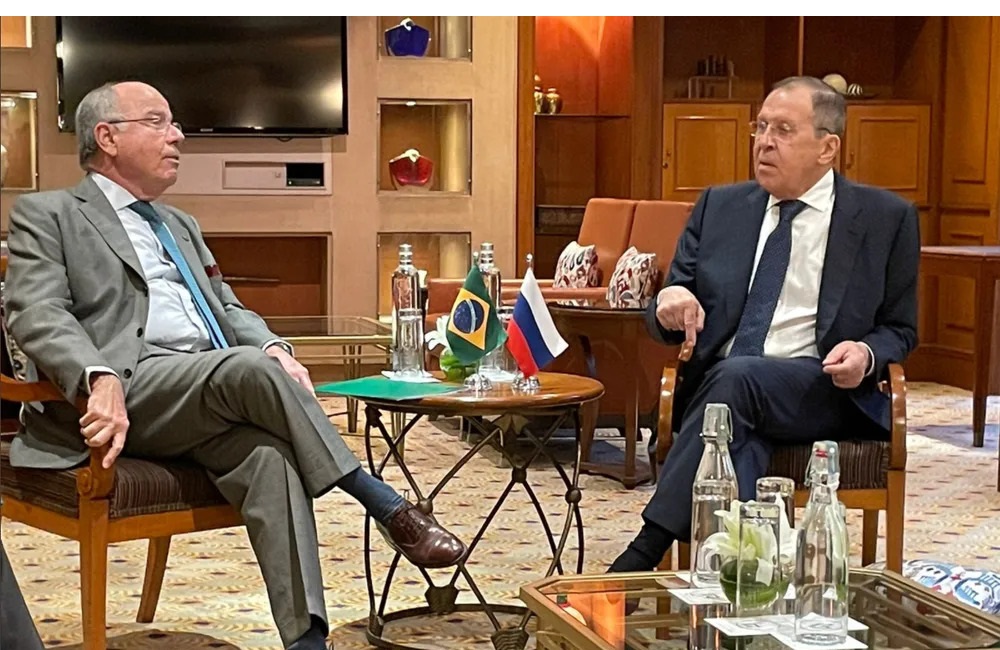 The Minister of Foreign Affairs of Russia, Sergei Lavrov, will come to Brazil in the second half of April for a working visit. The information was released by the Itamaraty in a note this Wednesday (1st).
The trip to Brazil was announced after a meeting between the Russian chancellor and the Brazilian minister of Foreign Affairs, Mauro Vieira, shortly before the meeting of chancellors of the G20, which brings together the twenty largest economies in the world.
"At the first meeting between the two since the Lula government took office, they reviewed the main themes on the bilateral and multilateral agenda, and analyzed the current situation and the prospects for the war in Ukraine," said the Itamaraty, in a publication on social networks.
Moments before the opening of the G20 foreign ministers' meeting, in New Delhi, Minister Mauro Vieira 🇧🇷 held a meeting with the Minister of Foreign Affairs of the Russian Federation 🇷🇺, Sergey Lavrov, who confirmed his intention to carry out a working visit to Brazil , in April. pic.twitter.com/f3wLnFApoA

— Itamaraty Brasil 🇧🇷 (@ItamaratyGovBr) March 1, 2023
G20 heads of diplomacy meet in New Delhi, India, amid disagreements over war in Ukraine. It is expected that the subject will be one of the main themes of the discussions between the chancellors. In addition to Lavrov and Vieira, the US Secretary of State, Antony Blinken, will also be present.
Although Brazil condemned the Russian invasion, the country chose to maintain a position of neutrality regarding the confrontation. President Luiz Inácio Lula da Silva (PT) has already shown himself to be a possible interlocutor for peace negotiations between Russia and Ukraine.
Last week, Russian Deputy Minister of Foreign Affairs, Mikhail Galuzin, said that President Putin's government had received the proposal for peace in Ukraine sent by the Brazilian representative.
Join our WhatsApp group, clicking on this link
Join our Telegram channel, click this link
Source: https://www.diariodocentrodomundo.com.br/chanceler-russo-lavrov-vira-ao-brasil-em-abril/