Pope Francis leaves hospital in Rome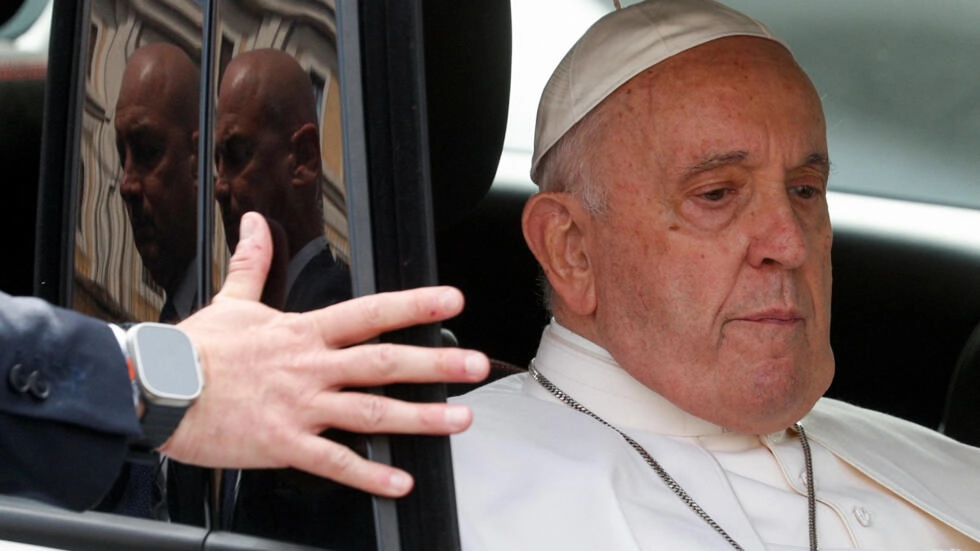 On Wednesday (29), the Vatican reported that Francis would go to the Gemelli Hospital in Rome for scheduled tests, before admitting that the pontiff was having difficulty breathing and that he was suffering from a "respiratory infection" that needed treatment with antibiotics.
Upon leaving the health unit, this Saturday morning, Francis spoke with the many faithful and journalists who were waiting for his departure. Good-naturedly, he said, "I'm still alive," before hopping into his little white Fiat to head back to the Vatican.
On Friday, he made a surprise visit to the hospital's pediatric oncology ward, bringing chocolate eggs, rosaries and books for the children. Pope Francis also baptized a newborn baby there. In a video and photos released by the Vatican, we see the pope smiling, leaning on a walker, writing on paper and sprinkling holy water on the newborn's head.
The pope will preside over the Palm Sunday mass in St. Peter's Square. The ceremony marks the beginning of Holy Week, which precedes the celebrations of Easter, the main time of the year for Christians.
fragile health
In July 2021, the pope underwent colon surgery. Francis has been using a wheelchair due to knee pain, which forced him to cancel several commitments in 2022 and postpone a trip to Africa.
The leader of the Catholic Church, who celebrated 10 years as pontificate in March, has always left the door open to the possibility of a resignation if his health problems prevented him from working. His predecessor, Benedict XVI, resigned in 2013, taking the world by surprise.
After having mentioned, in July, the possibility of "putting himself aside", he had judged, in February, that the "resignation" of a pope "should not become fashionable", guaranteeing that this hypothesis was not "on his agenda". for the moment".
The pope is constantly monitored by a team of caregivers and nurses, both at the Vatican and during his trips abroad. A necessary precaution, given a cumbersome medical history: at age 21, Francisco nearly died from pleurisy, an irritation of the membrane surrounding the lungs, and suffered a partial lung removal.
Originally posted on RFI
Join our WhatsApp group, clicking on this link
Join our Telegram channel, click this link
Source: https://www.diariodocentrodomundo.com.br/ainda-estou-vivo-papa-francisco-deixa-o-hospital-em-roma/