Naked Paris Hilton can't sell canned wine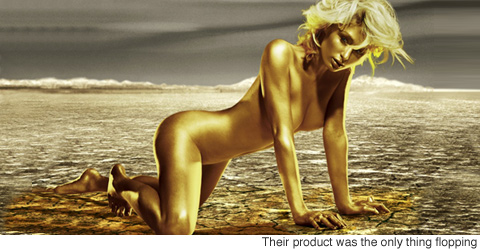 Drinks firm bosses may have convinced Paris Hilton to strip naked to help promote their product, but they haven't been able to convince people to buy it.
Despite getting the blonde socialite nude except for a layer of gold paint, sales of 'sparkling wine in a can' Rich Prosecco have not met with expectations.
Now there are said to be over 30,000 units of the canned wine sitting in a warehouse in Serbia ready to be auctioned off at bargain basement prices before their expiration date in May.
Even though she has proved not to have the Midas touch bosses say they want Paris Hilton to star in several of their new ad campaigns.