Lula lists agendas for meeting with Biden: democracy, equality, clean energy and the climate issue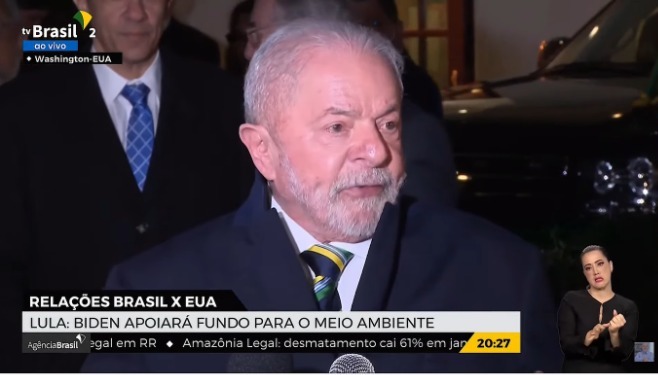 In a press conference in the United States this Friday (10), Lula said that he had "a long conversation" with Joe Biden, president of the United States, on essential topics for the country and for Brazil. The Brazilian representative participated in a meeting with the American at the White House this afternoon.
"With great joy, I return to Brazil after having a long conversation with President Biden about various problems of interest to the United States and Brazil, both in the field of social equality, racial equality, and in the field of democracy, the field clean energy, the climate issue above all, and the strengthening of democracy", announced the PT.
He says that "everyone knows the importance of a good relationship between countries". "Whether the relationship is from the economic and commercial point of view, whether from the political point of view, or from the cultural point of view, it is very important that we are together", he continued.
Lula says that Biden "is very convinced of the need to help so that the world can be cared for with a little more affection", especially those with "many forest reserves". Questioned about the participation of the United States in the Amazon Fund, the president says he believes in the country's help: "I think they will and it is necessary that they participate".
Look:
Join our WhatsApp group, click this link
Join our Telegram channel, click this link
Source: https://www.diariodocentrodomundo.com.br/video-lula-lista-pautas-de-encontro-com-biden-democracia-igualdade-energia-limpa-e-a-questao-climatica/