La Buenos Aires persecuted and detained teacher leaders who opposed Baradel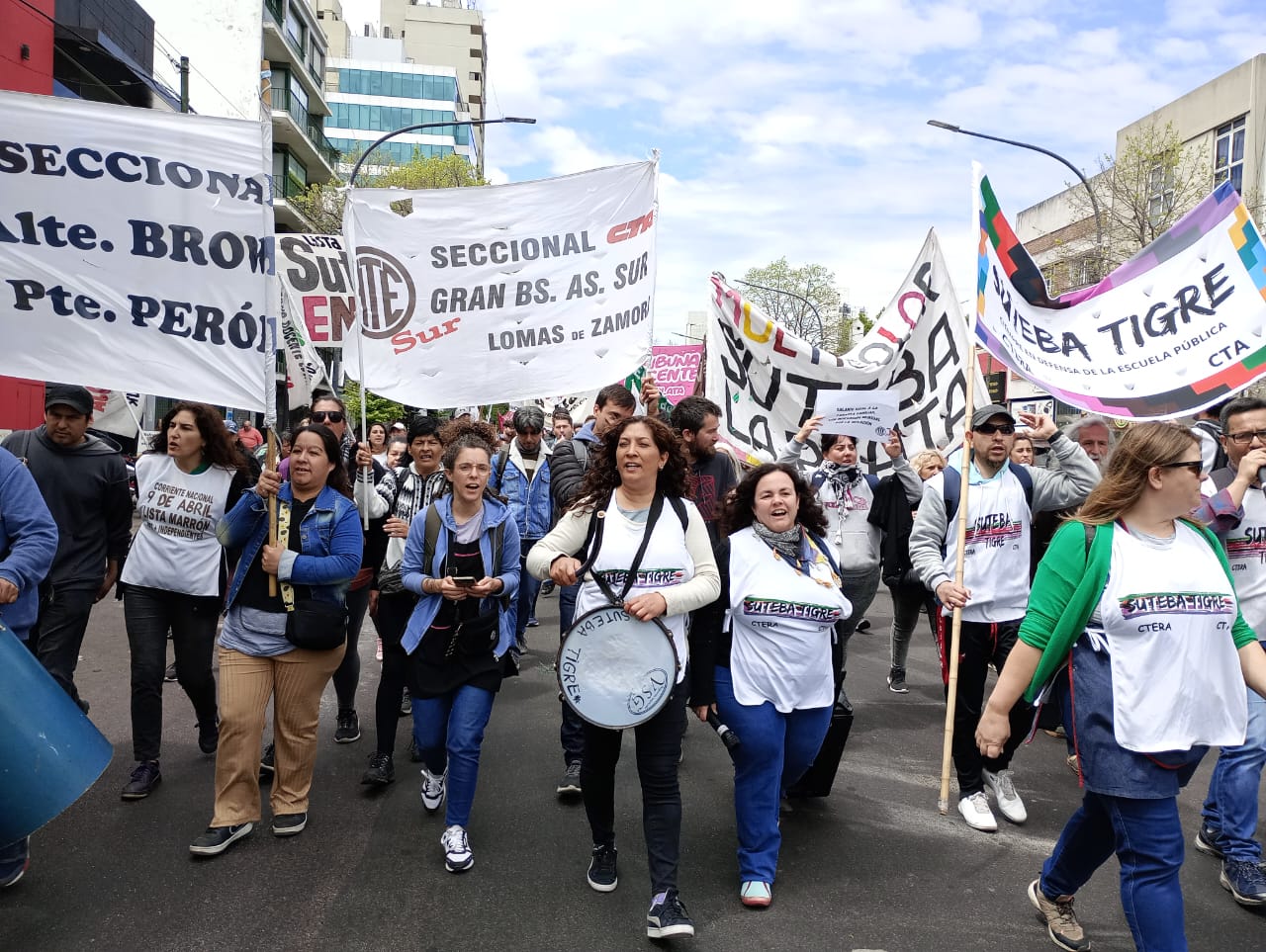 The teacher leaders were detained by plainclothes police and then taken to the 2nd Police Station of La Plata, where they filed a case for "damages." After a few hours they were released. A totally scandalous fact that only deepens the attack on those who fight by Axel Kicillof's government.
Tomorrow there will be a meeting between the Suteba sections led by the Multicolor List, ATE Sur and officials from the Ministry of Labor and then a press conference will be held. The Multicolor List calls for mobilization accompanying this delegation to denounce this new attack. The Baradel Celestial List must immediately speak out in the face of this very serious fact and defend the attacked comrades.
Scandalous, the woman from Buenos Aires persecutes and arrests two teacher leaders opposed to Baradel after the mobilization to the Ministry of Labor demanding the return of the days of unemployment that Kicillof discounted. Down with the cases against Angelica Guiot and Pablo Sendra, enough of the pressure!

— Paula Akerfeld (@PaulaAkerfeld) October 20, 2023
Note in progress
Source: www.laizquierdadiario.com