Keep up the fight. Opening of turnstiles and stoppage on lines E and D due to the two francs and the deforestation of the subway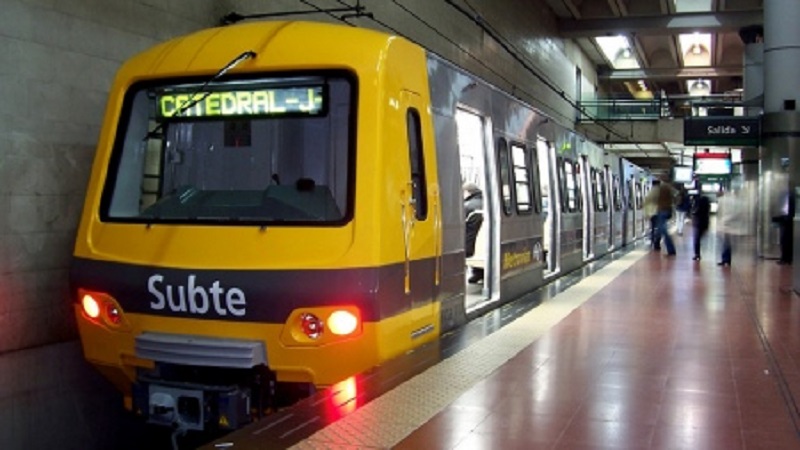 This Wednesday between 9 and 10 p.m., the subway workers will release the turnstiles at the Catedral and Congreso de Tucumán stations on line D and Plaza de los Virreyes and Retiro on line E. From 10 p.m. until the closing of the service will paralyze both lines as part of the measures they are carrying out for the reduction of the working day to 30 hours a week with two francs and for the total desabetization of the subway.
As part of the forceful measures in self-defense, the subway workers continue to denounce the unsanitary situation that exists underground.
Claudio Dellecarbonara, a minority member of the AGTSyP secretariat, reported: "These measures are a continuation of the plan of struggle to demand a reduction in the weekly working day that allows to mitigate the degree of exposure of workers to unhealthy and harmful factors. for health present in our daily tasks. Also with these actions we continue to denounce the presence of carcinogenic material throughout the network and demanding the complete deforestation of the network and the urgent change of the contaminated fleets on lines B, C and E".
While the Emova company (formerly Metrovias) of the Roggio Group issue statements falsifying reality, the subway workers continue, unfortunately, to prove that they are right. However, in the statements of the company it is given to understand that they are still with the elimination of asbestos in the subway. The company has not completed the elimination plan for 5 years. As of today there are three workers killed by asbestos, more than 80 affected workers and millions of users exposed to this prohibited carcinogenic material.
Recently, Dellecarbonara explained "that in addition to the current national law there is a ruling by the Buenos Aires justice that orders the company and the City Government to remove the carcinogenic material and prevent people from coming into contact with it. The ART itself contracted by the concessionaire recognizes the risk associated with the presence of asbestos in the network, includes workers in the RAR (Risk Agent Survey) and issues certifications to those affected by the prohibited carcinogen specifying its origin".
"Subway users, network residents and all those who understand the seriousness of this underground health crisis to join our denunciation campaign and demand, together with the workers, the destruction of the subway network," he said.
The workers were the first to denounce this serious situation, while the company hid it and was recognized by the courts. From La Izquierda Diario we follow from the beginning the complaints and fights of the metro delegates.
Source: www.laizquierdadiario.com