Generals from China visit the Brazilian Army to learn about strategic projects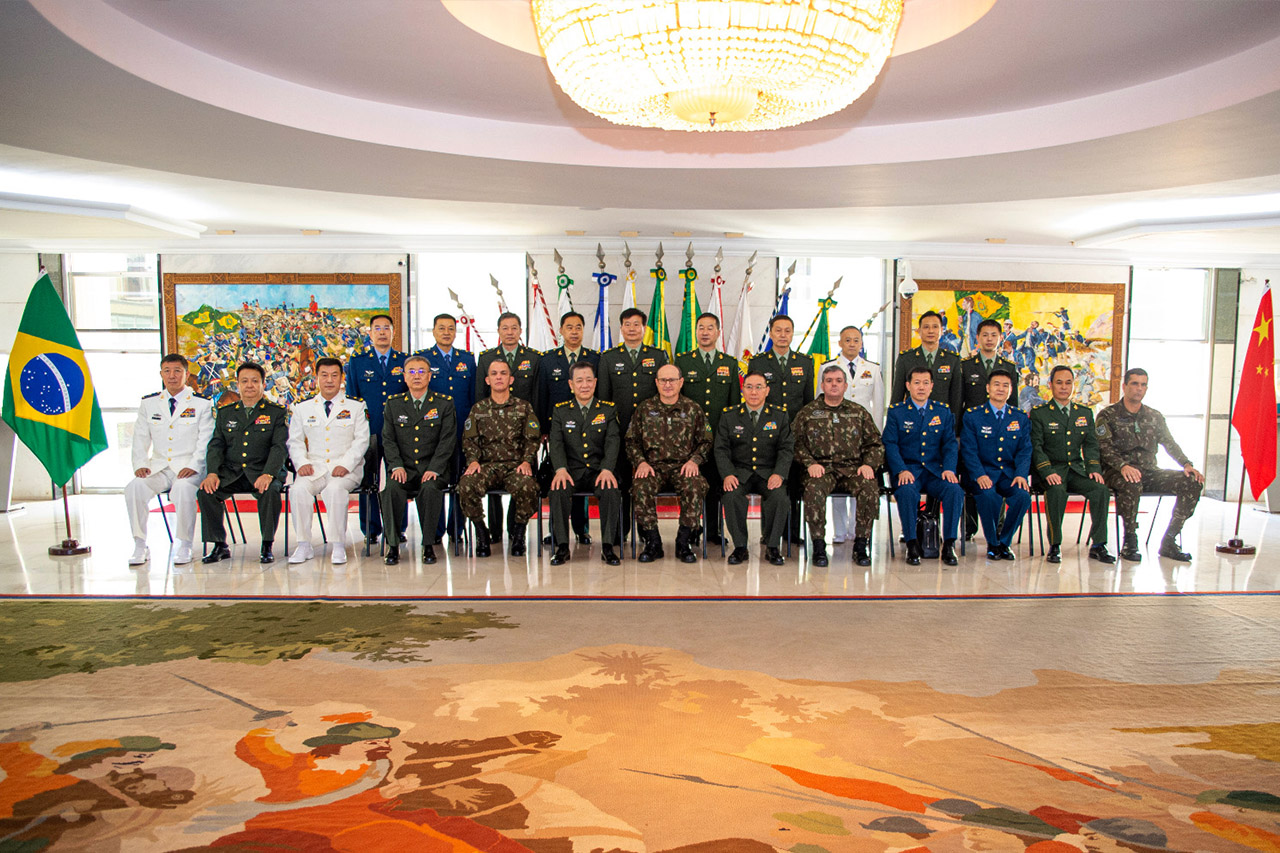 A delegation of 18 military personnel from the Chinese Armed Forces made this Thursday, June 1st, an official visit to the Army Headquarters, in Brasília. The entourage is made up of 17 general officers and a colonel from the National Defense University of China (NDU). The visit is part of the NDU's strategic study trip to Brazil and reinforces the bonds of friendship between the two nations, marking the resumption of face-to-face activities between the two armies after the end of the health restrictions imposed by the Covid-19 pandemic.
The delegation was headed by General Zheng He, Senior General of the National Defense University, and was accompanied by General Zhang Linhong, Military Attaché of the Chinese Embassy in Brazil. At the Headquarters, the Chinese delegation was received by the Chief of the Army Projects Office, Brigadier General Rocha Lima, and watched a presentation on the history of the Brazilian Army in the Guararapes Room. Afterwards, the entourage attended presentations on the characteristics and Strategic Projects of the Force.
During the visit, the delegation was received by the Chief of Staff of the Brazilian Army, Army General Soares, who highlighted the importance of the relationship between both countries. "Military cooperation between Brazil and China has a long history, and this visit aims to further deepen relations," said the general. The Chinese delegation's visit to Brazil also included a visit to Rio de Janeiro, where the military visited the Superior War School (ESG) and the Copacabana Fort.
Originally published by the Brazilian Army
Join our WhatsApp group, click on this link
Enter our Telegram channel, click on this link
Source: https://www.diariodocentrodomundo.com.br/generais-da-china-fazem-visita-ao-exercito-brasileiro-para-conhecer-projetos-estrategicos/