Elections 2023. The Left Front was presented in Neuquén as the only alternative to the parties of the oil companies and the IMF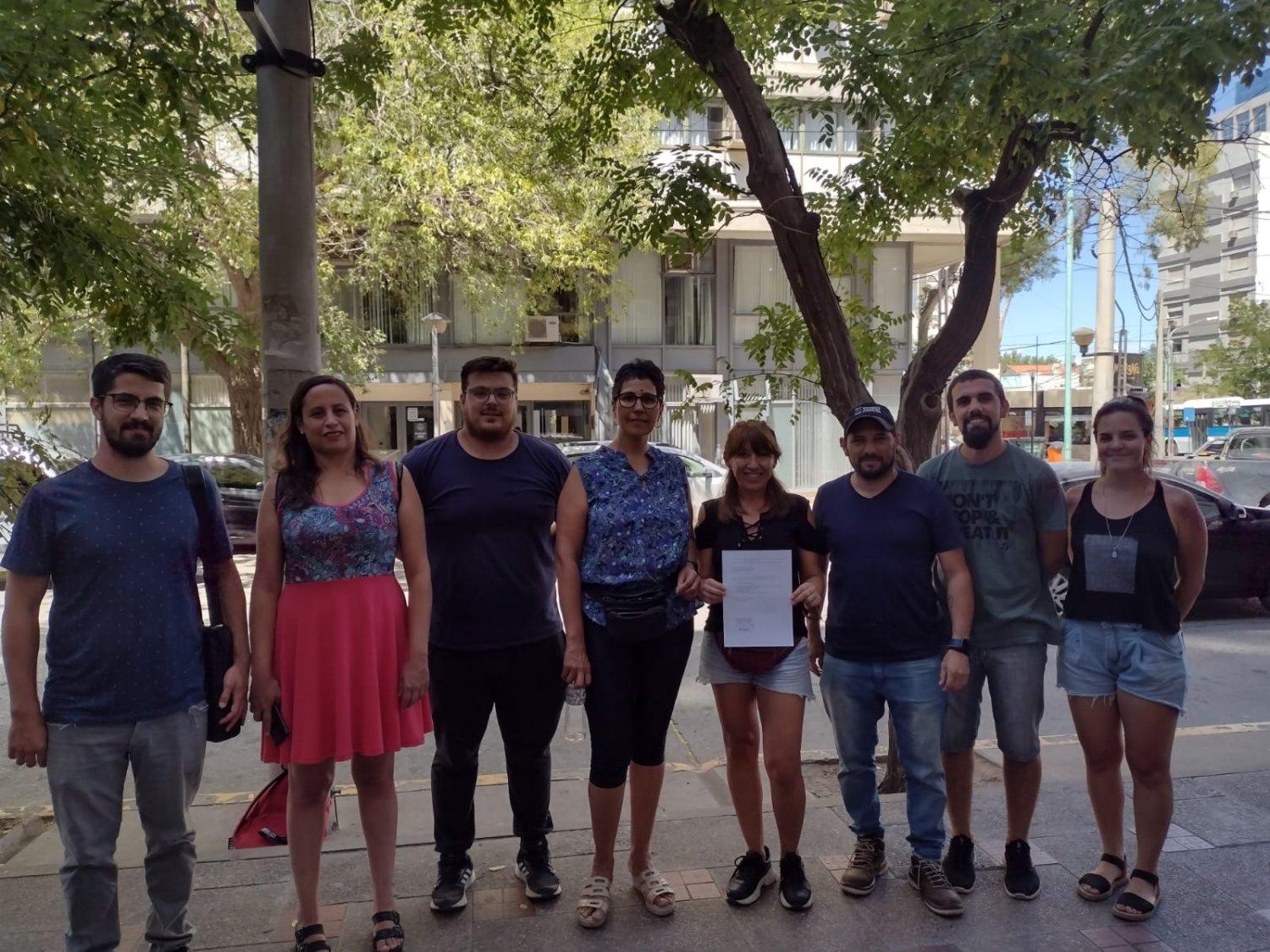 The Left and Workers Front – Unity appeared this afternoon to compete in the elections on April 16. That day, in the first electoral round of the year, the governor and vice president and the entire provincial Legislature will be renewed. In turn, elections for mayors and councilors will be held in Neuquén Capital, Centenario, Zapala, San Martín, Junín, Chos Malal, Senillosa and ten other municipalities.
The Left Front is presenting itself again, as it has been for 12 years, being the only alternative to the provincial and national governments, and to all the candidates who act as representatives of the IMF and the oil companies that loot Vaca Muerta.
The lists of candidates and candidates will be presented next week. However, there is already certainty in relation to the main candidacies.
The current provincial deputy Andrés Blanco of the PTS, maintained: "In this election they proposed me to head the list of deputies, together with the formula of Patricia Jure of the PO and Raúl Godoy of the PTS as governor and vice. Angélica Lagunas of Izquierda Socialista will be a candidate a Mayor of the Capital. On the lists of city councilors will be Julieta Katcoff (PTS), Priscila Otton (MST) and Esteban Martine (PTS) among others. We are going to fight to renew the FITU seats, which have always been and they will be at the service of each fight"
Blanco added that "we are the only front that remains standing in the province and the country, defending the independence of all the traditional parties, which are the ones that tied us to the adjustment plans of the IMF and guarantee the looting of the oil companies in Dead cow. Maintaining our coherence and always defending the rights of the workers and popular sectors, we present ourselves again to defend our seats conquered at the service of the struggles".
Source: www.laizquierdadiario.com