Earthquake in Turkey is strongest since 1939; experts explain devastation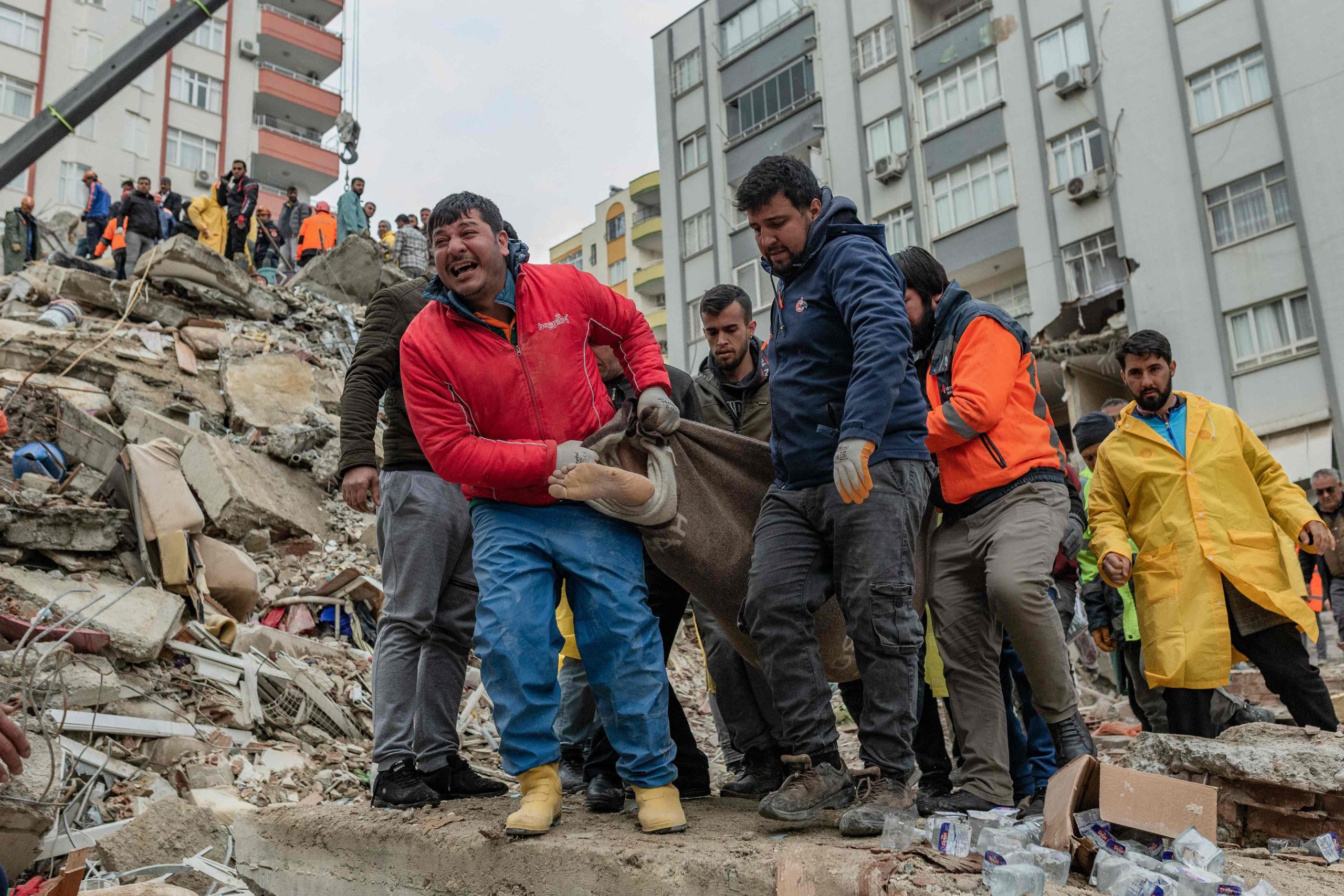 An earthquake measuring 7.8 hit Turkey and northwest Syria on Monday morning (6) and left more than 2,000 people dead and thousands injured. The United States Geological Survey (USGS) reported that the tremor was as strong as one recorded in 1939 in the country, which killed more than 30,000 people at the time.
Turkey is in one of the most active earthquake zones in the world. This morning's quake was one of the deadliest earthquakes to hit the country in recent decades. In addition to the victims and injured, thousands of people are still missing.
Experts and research centers for seismological activities claim that the main points that can explain, in part, the size of the devastation caused are the fact that Turkey is between three tectonic plates that rub against each other – that of Eurasia to the north, that of Africa -Arabia to the south, and the Anatolian Plate.
The epicenter of today's tremor, that is, the point where it first felt, was near the city of Gaziantep, a region in south-central Turkey close to the border with Syria and close to where the plates meet.
According to the German Center for Research in Geosciences, this epicenter was 10 kilometers from the surface, a depth considered low and very close to the ground. The 1939 earthquake happened at a similar depth, about 20 kilometers.
Another important factor for such destruction was the strength of the earthquake. Januka Attanayake, a seismologist at the University of Melbourne, Australia, told The New York Times that the energy released by the tremor was equivalent to 32 petajoules, enough to supply New York City for more than four days.
In addition, the earthquake was followed, 11 minutes later, by another tremor of magnitude 6.7 and, hours later, by a magnitude 7.5, which caused further destruction. Other than that, there were also more than 40 aftershocks – smaller tremors that followed the main one – according to the USGS.
Watch videos of the moment of the earthquake:
Turkey earthquake lights: Flashes of light occur because landslides near Earth's fault lines generate an electrical charge. when it shakes, large amounts of energy are released from underground. pic.twitter.com/kNsVXQGrAT

— Hurricane Forecast Center (@HurricaneForec) February 6, 2023
URGENT: Earthquake measuring 7.8 on the Richter Scale hits Turkey and leaves a trail of destruction. Houses, buildings and public structures collapsed in the early hours of Monday (6). The tremor was felt in Lebanon and other countries in the region. A replica of 6.7 was recorded next. pic.twitter.com/aKcW7NQaNL

— Renato Souza (@reporterenato) February 6, 2023
More than 500 dead and thousands injured in Turkey and Syria after the 7.8 magnitude earthquake. pic.twitter.com/EUxtvaGrIx

— We are Cosmos (@InformaCosmos) February 6, 2023
Join our WhatsApp group, click on this link
Join our Telegram channel, click on this link
Source: https://www.diariodocentrodomundo.com.br/terremoto-na-turquia-e-o-mais-forte-desde-1939-especialistas-explicam-devastacao/