Earthquake in Turkey and Syria leaves more than 3,800 dead and thousands injured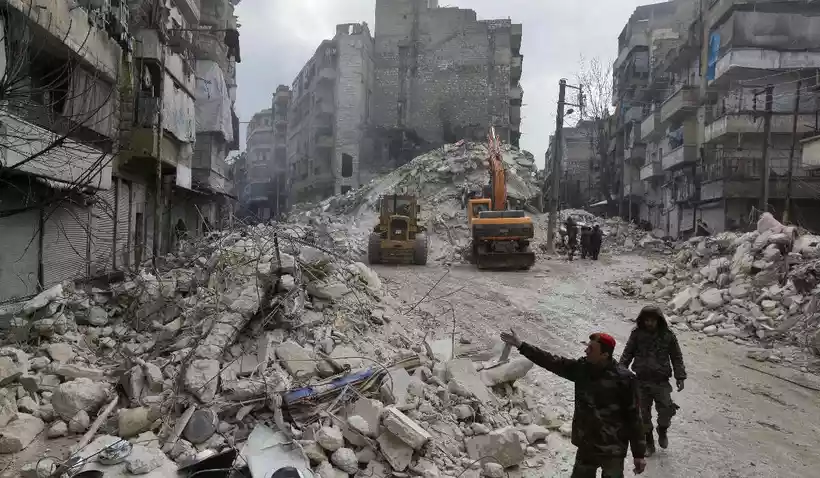 A magnitude 7.8 earthquake that struck southeast Turkey and northern Syria on Monday morning (6) left more than 3,800 people dead and thousands injured. With information from Folha de S.Paulo.
In Turkey, at least 2,379 people died, according to the Turkish disaster agency. According to the Turkish government, 14,400 people were injured and 4,748 buildings collapsed. This is the worst event of its kind in the country since 1939.
In Syria, the regime of Bashar al-Assad has reported that 771 people have died so far. The number of wounded reached 1,431 in regime-held areas and 1,000 in rebel-held areas.
There were also 733 deaths in rebel-held areas, according to the White Helmets, a group made up of volunteers from the Syrian Civil Defense, an organization used to rescuing survivors from buildings hit by air strikes during the 12-year civil war. in the country.
The tremor was felt at 04:17 local time (22:17 on Sunday, Brasilia time) and occurred at a depth of 17.9 km, according to the United States Geological Survey.
About 50 aftershocks were recorded, including one of magnitude 7.5, which impacted the region nine hours later, four kilometers southeast of Ekinozu.
Join our WhatsApp group, clicking on this link
Join our Telegram channel, click this link
Source: https://www.diariodocentrodomundo.com.br/terremoto-na-turquia-e-siria-deixa-mais-de-38-mil-mortos-e-milhares-de-feridos/