"China's development is a gain rather than a risk for the US," Chinese premier tells US Treasury Secretary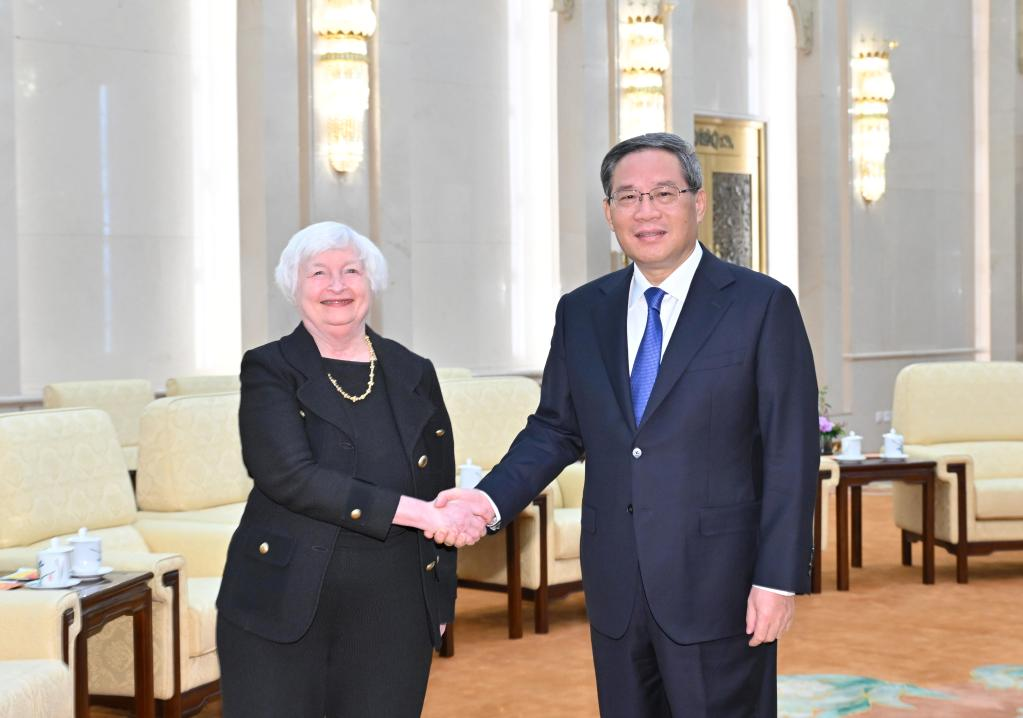 Originally Posted by XINHUA
Chinese Premier Li Qiang met on Friday with US Treasury Secretary Janet Yellen in Beijing.
Li said the world needs a generally stable China-US relationship, and whether the two countries can find the right way to get along well is important for the future of mankind. Last year, the two heads of state met in Bali and reached a series of important understandings, charting the course for China-US relations. Mutual respect, peaceful coexistence and win-win cooperation are the basic principles of interactions between states and also the right way for countries to relate well to each other.
"Chinese culture values ​​peace above all else, as opposed to hegemony and bullying," Li said. The US side is expected to adopt a rational and pragmatic attitude and work with China in the same direction to push bilateral relations back on track at an early date.
Noting that China's and US economic interests are closely intertwined, Li said mutual benefits are the essence of China-US economic relations, and strengthening cooperation is the realistic requirement and right choice for both parties.
"China's development is an opportunity rather than a challenge for the US, and a gain rather than a risk," Li said. He added that politicizing economic cooperation or overly exaggerating the concept of security in such cooperation is not good for the economic development of both countries and the entire world.
Li urged both sides to strengthen communication and seek consensus on important bilateral economic issues through frank, in-depth and pragmatic exchanges. He urged the two countries to inject stability and positive energy into China-US economic relations. China and the US should strengthen coordination and cooperation, work together to face global challenges and promote common development.
Yellen said the US side does not seek to decouple or cut supply chains, nor does it intend to impede the Chinese modernization process.
She expressed willingness to implement the understandings reached by the two heads of state in Bali, strengthen communication, avoid misunderstandings caused by differences, strengthen cooperation to stabilize the macroeconomy and deal with global challenges, and seek mutual benefits between the two savings.
Join our WhatsApp group, clicking on this link
Join our Telegram channel, click this link
Source: https://www.diariodocentrodomundo.com.br/desenvolvimento-da-china-e-um-ganho-em-vez-de-um-risco-para-eua-diz-premie-chines-a-secretaria-do-tesouro-americana/