Charlottesville white supremacist dies days before drug trial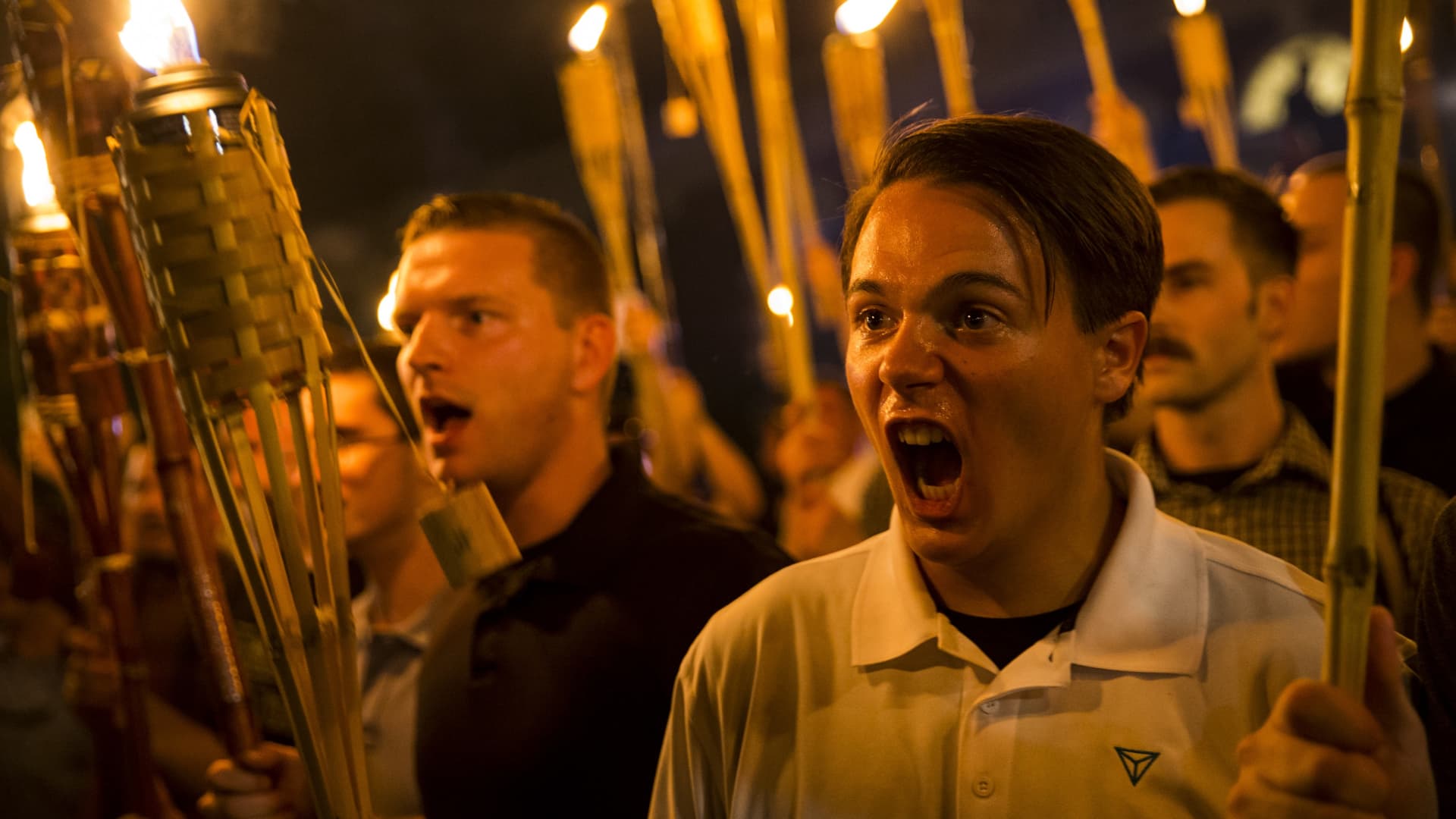 The man who appeared in one of the scariest images from the 2017 white supremacist rally in Charlottesville, Virginia, in the US, killed himself before being tried on drug trafficking charges.
Teddy Von Nukem passed away more than five years after a viral image showed him and other racists holding torches during a demonstration that turned to violence.
He was due to appear in Arizona federal court on January 30, but he missed the first day. He shot himself outside his Missouri home.
The autopsy report indicated that suicide notes were found at the scene for authorities and their children.
"However, the handwriting is somewhat inconsistent," reads the coroner's report.
Von Nukem, 35, was among hundreds of extremists who turned out for the Aug. 12, 2017 protest, which included several white supremacist and neo-Nazi groups, and led to the death of activist Heather Heyer.
He helped organize the "Unite the Right" rally and was a supporter of Donald Trump. "The demonstration was not a racist demonstration," he stated in 2017. "It was a demonstration to save our history."
"I don't mind showing solidarity with them," added Von Nukem, arguing that white people are at a disadvantage in today's society.
Von Nukem was allegedly involved in federal drug trafficking. THe entered the United States from Mexico in 2021 with 15 kilos of pills that tested positive for fentanyl.
Although he denied knowing the drugs contained fentanyl, he admitted to attempting smuggling, the indictment claims.
His obituary says he was a married father of five who "enjoyed visiting people, talking to strangers, meditating, playing video games and board games. Most of all he loved dancing with each of his daughters every night when he got home from work".
"Some people knew Ted and understood that he was a different kind of guy and had different views on things, but he would give you the shirt he wore if you asked or needed it," the obituary said.
After Von Nukem failed to appear at his trial, the judge issued a warrant for his arrest, but when he was discovered to be dead, the case was dismissed.
Source: https://www.diariodocentrodomundo.com.br/supremacista-branco-que-atuou-em-charlottesville-morre-dias-antes-de-julgamento-por-trafico-de-drogas/