Celso Amorim says that 'we cannot give up on peace'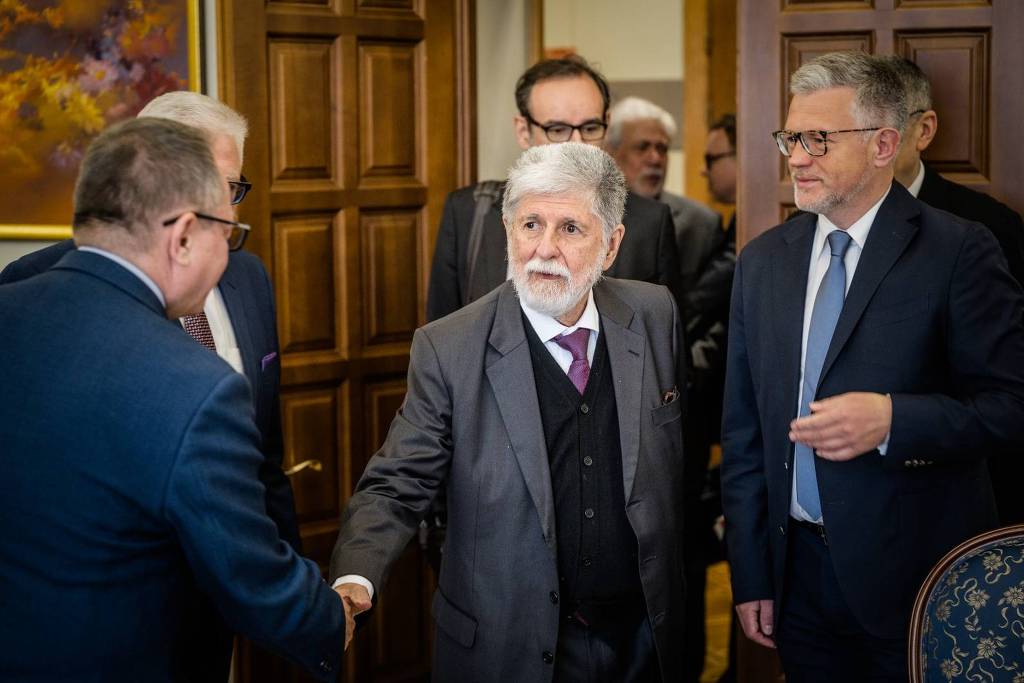 Celso Amorim, special adviser to the government of President Luiz Inácio Lula da Silva (PT) for international affairs, said that his meeting with the President of Ukraine, Volodymyr Zelensky, was "only the first step towards a peace process".
"The negotiation has several stages, the first is the creation of trust between the actors. For that, she was very positive", stated Amorim. He also stressed that the purpose of this trip "was to build trust" and "maintain dialogue".
Amorim said he was not surprised by Zelensky's declaration that the only peace plan is that of Ukraine, which requires the Russians to leave its territory. The diplomat, however, pointed out that "we cannot give up working for peace."
"We cannot give up [de trabalhar pela paz]. There will be a moment, even because of the tiredness of the countries that support one or the other, when the damage caused by the war will be greater than the damage caused by some concession", he pointed out.
Amorim also said that he still does not know if the head of the Brazilian Executive will agree to travel to Ukraine. "At this moment, it is important that there are countries that are articulated, so that the opportunity does not slip through their fingers. I think this could be Brazil's role," he added.
Zelensky, in turn, stated that he hopes to receive the PT candidate in his country. His wish was publicly realized after a meeting between him and Celso Amorim. "We discussed the possibility of holding the Ukraine-Latin America Meeting. I look forward to continuing the dialogue with President Lula and welcoming him to Ukraine," he said.
Source: https://www.diariodocentrodomundo.com.br/visita-a-ucrania-celso-amorim-diz-que-nao-podemos-desistir-da-paz/