CABA. Mobilization at Congress for the Global Day of Action for the Right to Abortion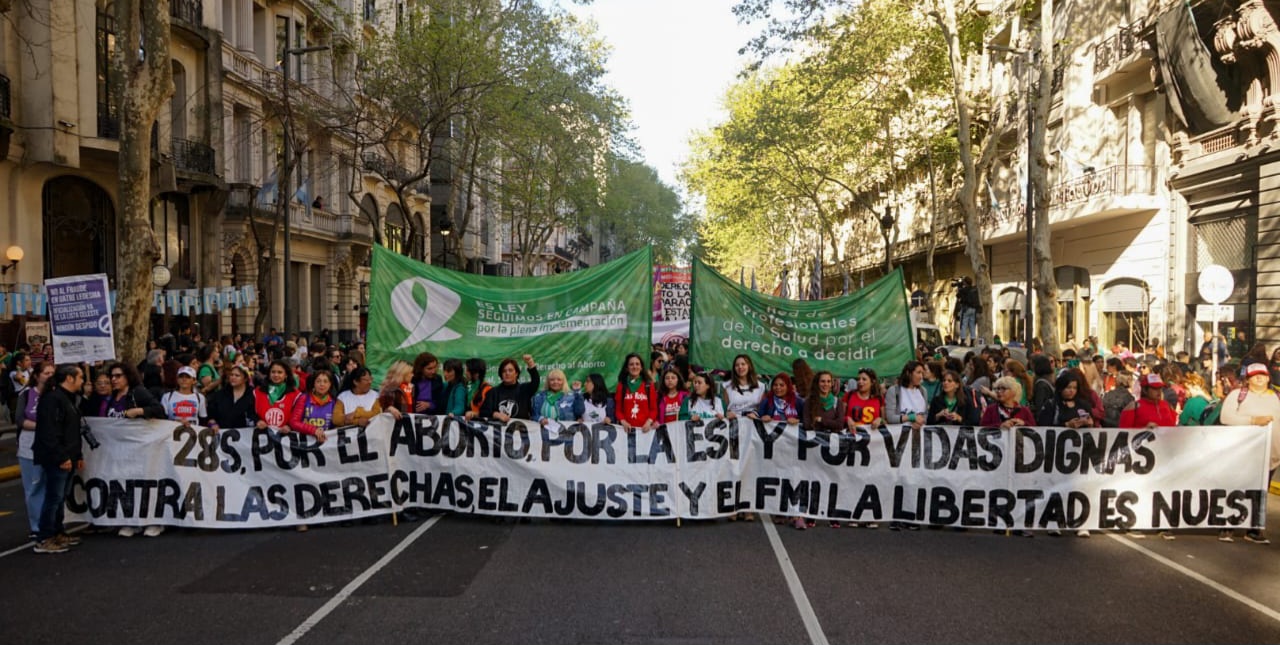 At 4 p.m. the concentration began in Plaza de Mayo for the Global Day of Action for Abortion Rights and then mobilized Congress.
At the center of the debate are the advance guard of a reactionary right with the figure of Javier Miley and the adjustment of the Front of All which has a full impact on the lives of women, with more precarious jobs, lower incomes and carrying care tasks on their backs. It brought together organizations from the women's movement, social, political and human rights, and figures such as the presidential candidate Myriam Bregman.
In his statements Milei, the candidate with the most votes in the primary elections, raises eliminate the Comprehensive Sexual Education y plebiscitar he right to abortion. The green tide showed that the way to achieve voluntary interruption of pregnancy was to take to the streets en masse. That is why it is proposed that the defense of rights be with mobilization, that it be a message against a right that is emboldened against women and sexual diversity. In a context of recent years where organizations close to the ruling party tried to get the sectors hardest hit by the crisis off the streets.
Added to the loss of purchasing power and precariousness are cuts to the budgets for health and education. Without infrastructure and resources there is no effective compliance with rights such as abortion and CSE. That is also why the mobilization denounces the adjustment, the demagoguery of Massaof Unión por la Patria, which prioritizes the dictates of the FMI while inflation and devaluation degrade the lives of the majority, generating greater poverty as published by INDEC on Wednesday.
Developing.
Source: www.laizquierdadiario.com