Brazilians who survived the earthquake in Turkey return home on a FAB flight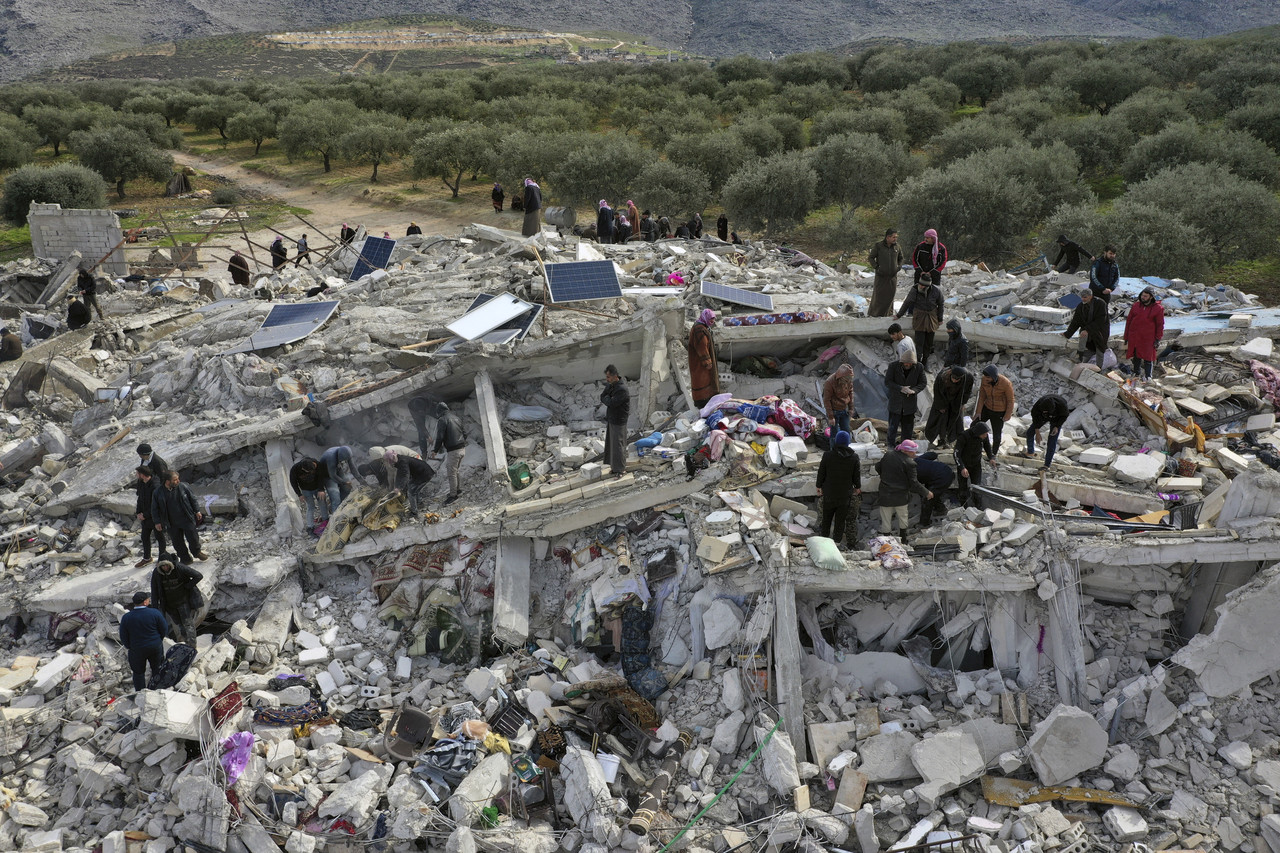 Luana Karen / Brazil Agency
A Brazilian Air Force (FAB) plane leaves Turkey for Brazil with 17 people this weekend. There are nine Brazilians, two Turks, three Syrians, one Egyptian and two Colombians. The aircraft landed in the country to disembark a humanitarian aid team due to the earthquake registered in Turkish and Syrian cities on Monday (6).
The flight back to Brazil should last about 14 hours and the landing is expected to take place early this Sunday (12), in Rio de Janeiro.
Brazilian teacher Guilherme Brito, 22 years old, is on the passenger list. He was doing an exchange in the city of Adana when the first tremor struck.
"I had just arrived. He was very tired, but very happy. I ate dinner, went to sleep, and around 4 am I felt everything shaking," she said. Shortly afterwards, according to him, a second tremor, even stronger, happened. Once outside the dorm, he saw at least three fallen buildings, but many others with serious cracks.
It was very cold in the city at the time the earthquake hit and many people, according to Guilherme, lost their lives in the rubble, not only because of their injuries, but also because of the low temperatures. He said that the thermometers marked around 3 degrees Celsius (°C), but the thermal sensation was -1°C.
"We started walking through the streets with a Turkish friend, and he warned us not to walk there because there was a risk of demolition, of falling. I ended up deciding not to stay [na Turquia] precisely for that. My idea was to help, but I realized that that area was still at risk, although it wasn't such an affected area. The fear started to take over."
humanitarian mission
According to the general coordinator of the Brazilian mission in Turkey, Rafael Machado, the camp that will house soldiers for the next two weeks is close to the airport in the capital, Ankara. Command posts and doctors and other tents were set up and the team has already carried out searches to rescue bodies and possible survivors.
"Now, with everything installed, our operational conditions improve, we have more perspectives to respond quickly. Our dogs are also on the field, they went with the teams, requested along with special equipment that the Brazilian teams have. It is a new scenario for us", said the coordinator.
* Collaborated with Paula Laboissière
Originally posted in Brasil de Fato
Join our WhatsApp group, clicking on this link
Join our Telegram channel, click this link
Source: https://www.diariodocentrodomundo.com.br/brasileiros-sobreviventes-de-terremoto-na-turquia-voltam-ao-brasil-em-voo-da-fab/