Bolsonaro and Trump to meet at far-right congress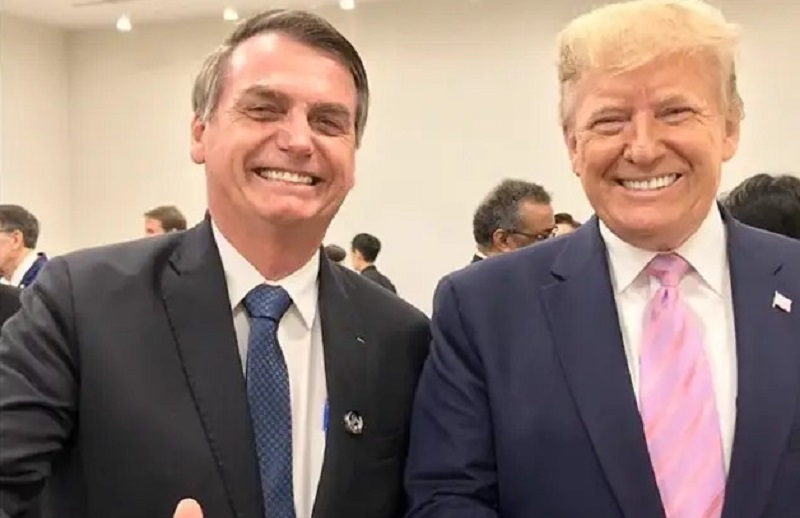 Former President of Brazil, Jair Bolsonaro (PL), and former President of the United States, Donald Trump, are due to meet in Washington DC between March 1st and 4th. Former far-right leaders will attend the annual Conservative Political Action Conference (CPAC). The event will bring together right-wing leaders from around the world, according to information from the Washington Examiner newspaper.
Trump's presence was confirmed by the CPAC website. Bolsonaro has yet to be officially confirmed at the event, but the Washington Examiner says the Brazilian will speak to an audience.
In addition to Bolsonaro, federal deputy Eduardo Bolsonaro, who has already participated in another CPAC conference in November 2022, should also be present, alongside figures such as the hack Steve Bannon and the far-right Argentine deputy Javier Milei.
Other famous American politicians were also confirmed in this year's edition, such as Senators Ted Cruz and Rick Scott, and Representatives Matt Gaetz and Marjorie Taylor Greene.
On Thursday (16), the president of the American Conservative Union, Michael Schlapp, told the Washington Examiner that it would be "an honor" to receive the former Brazilian president for a lecture at the event. According to him, the moment is for a "battle for freedom here [nos EUA] It's in Brazil".
Those interested in listening to Bolsonaro, Trump, Eduardo Bolsonaro and other participants must spend at least US$ 295 (R$ 1,539). Tickets can cost up to US$ 30,000 (R$ 157,000), in which case the buyer is entitled to a meeting and dinner with the speakers.
Join our WhatsApp group, click on this link
Join our Telegram channel, click on this link
Source: https://www.diariodocentrodomundo.com.br/bolsonaro-e-trump-devem-se-encontrar-em-congresso-de-extrema-direita/