Biden makes surprise visit to Ukraine, defies Putin, announces $500 million aid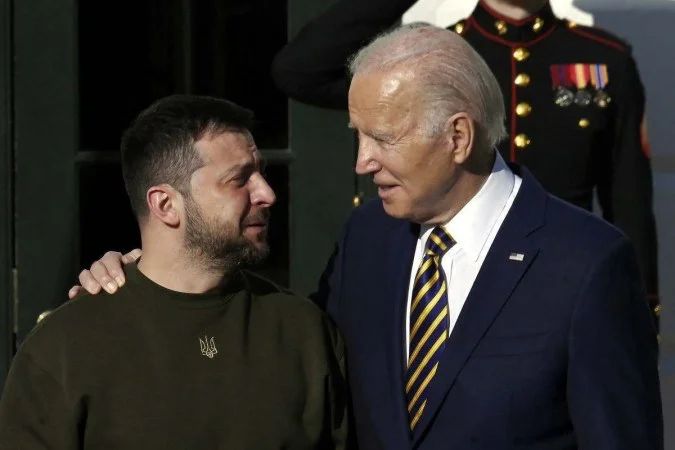 US President Joe Biden made an unannounced visit to Kiev, the capital of Ukraine, this Monday (20).
Biden's trip came on a day Ukraine marks the deaths of more than 100 people, known as the Celestial Hundred, in anti-government protests that ultimately toppled a Moscow-backed president in 2014.
He arrived in the Ukrainian capital a day before Russian President Vladimir Putin is scheduled to deliver a major speech that is expected to set out the objectives for the second year of the invasion he launched on Feb. 24 last year.
Ukraine's President Volodymyr Zelensky said Biden's visit is an "extremely important sign of support for all Ukrainians." Biden, for his part, announced that he will provide Ukraine with a new military aid package worth $500 million (more than R$2.5 billion).
The White House also issued a statement saying that the US president will announce the delivery of equipment, including artillery ammunition, anti-armor systems and air surveillance radars for Ukrainian troops.
The package should be announced next Tuesday (21). Washington will also provide more ammunition for HIMARS artillery rocket systems held by Ukraine, as well as more sanctions against Russia.
Join our WhatsApp group, clicking on this link
Join our Telegram channel, click this link
Source: https://www.diariodocentrodomundo.com.br/biden-faz-visita-surpresa-a-ucrania-desafia-putin-e-anuncia-ajuda-de-us-500-milhoes/