At UN, Rogers Waters defends peace says invasion of Ukraine was not gratuitous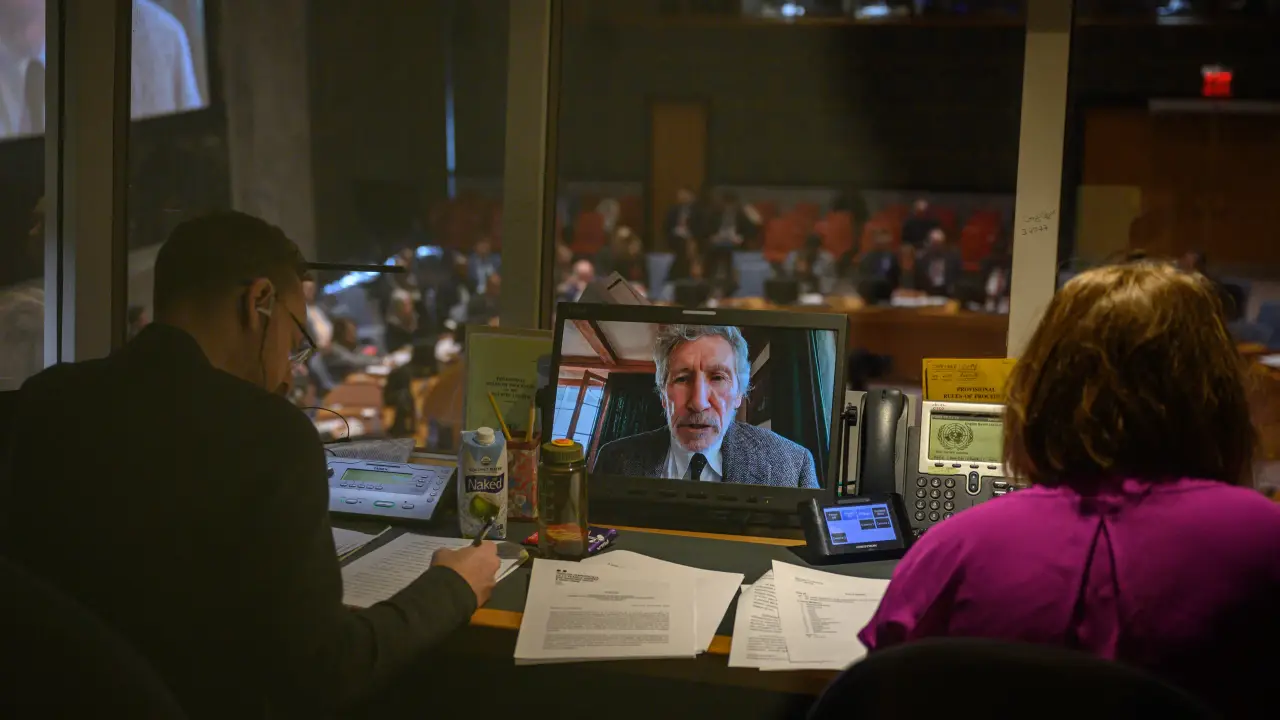 At the request of Russia, Roger Waters, founder of Pink Floyd, spoke at the United Nations Security Council meeting this Wednesday (8). He condemned the military-industrial complex and emphasized the devastating impact of fighting on both people and the environment.
As the theme of the meeting was the conflict between Russians and Ukrainians, Waters also gave his opinion, defining the invasion of Ukraine by Russia as "illegal", but noting that it did not occur gratuitously and pondering that there were provocations that provided Putin's reaction: " Therefore, I also condemn the provocateurs in the strongest possible terms. Okay, that's what I needed to say."
Last year, in an interview with Rolling Stone magazine, Waters said he believed his name could be on a "Ukrainian government-backed murder list". On that same occasion, he blamed the war on NATO, suggesting that it left Putin with no choice but to promote the invasion.
In his presentation, he stated that "Kiev was set up by third parties".
The rock star was more focused on using his word to ask for peace: "Thank you for listening to us today, there are many of us who do not share in the profits of the war industry. We don't raise our children to be cannon fodder. In our opinion, the only sensible action is an immediate ceasefire in Ukraine, without 'ifs', without 'buts', without 'es'. There is no more Ukrainian and Russian life to be lost, they are all precious to us."
In recent months, the artist has also made scathing criticism of politicians: in August, he labeled Joe Biden a "war criminal" during a CNN broadcast and claimed that the US president was "directly fueling the war in Ukraine". In September, he published an open letter to the Ukrainian First Lady, Olena Zelenska, which targeted NATO.
Security Council diplomats criticized Waters' appearance when announced at the UN Assembly. "Russian diplomacy used to be serious," one of them told Reuters anonymously. "Who is next? Mr Bean?" (Waters mentioned this quote in his speech, joking that the reference to Mr. Bean suggested "that the anonymous diplomat would be English.")
Join our WhatsApp group, clicking on this link
Join our Telegram channel, click this link
Source: https://www.diariodocentrodomundo.com.br/na-onu-rogers-waters-defende-a-paz-diz-que-invasao-da-ucrania-nao-foi-gratuita/