Another reward for exporters: highest exchange rate until December 10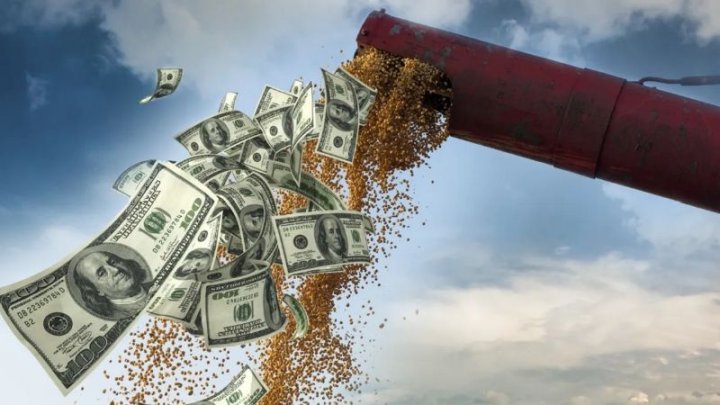 The Government decided to extend the export dollar. Decree 597/2023 increases to 50% the portion of foreign currency that can be settled in the Cash with Settlement dollar segment. The exchange rate would be above $600, a new hidden devaluation for the benefit of exporters.
The national government made official this Tuesday the extension of the Export Increase Programalso known as the "soybean dollar" in its early versions and then the "exporter dollar," until Sunday December 10 including for export activities. With this measure, the Government hopes that employers will liquidate foreign currency and strengthen the BCRA's reserves.
You may be interested in: Agropower: the owners of soybeans and control of the country's currencies
Through decree 597, Exporters will be able to settle foreign currencies 50% at the official exchange rate, while the remaining 50% will be based on Cash with Settlement (CCL).. It is estimated that the new exchange rate will be $614meaning a 20% improvement. A new covert devaluation which benefits exporters.
Meanwhile, the decree establishes that the exporters of the merchandise included in the Common Nomenclature of MERCOSUR (NCM) will make the payment of duties, taxes and other concepts under the conditions established by the applicable regulations, within the deadlines established for these purposes. provided by the AFIP, an autonomous entity within the scope of the MINISTRY OF ECONOMY, and said date must not exceed December 31, 2023, inclusive, corresponding to the application of the respective Export Right (DE) rate, considering the exceptional and transitory countervalue provided for in the mentioned article 1 of this act.
The different versions of the soy dollar and export dollar meant a million-dollar transfer for agricultural employers and exporters.
You may be interested: Who are the owners of the country? X-ray of the business "caste"
Economy / National Economy / Dollar / Devaluation / Soybeans / Sergio Massa
Source: www.laizquierdadiario.com