Analysts say US investment in the Amazon Fund is a timid commitment to Brazil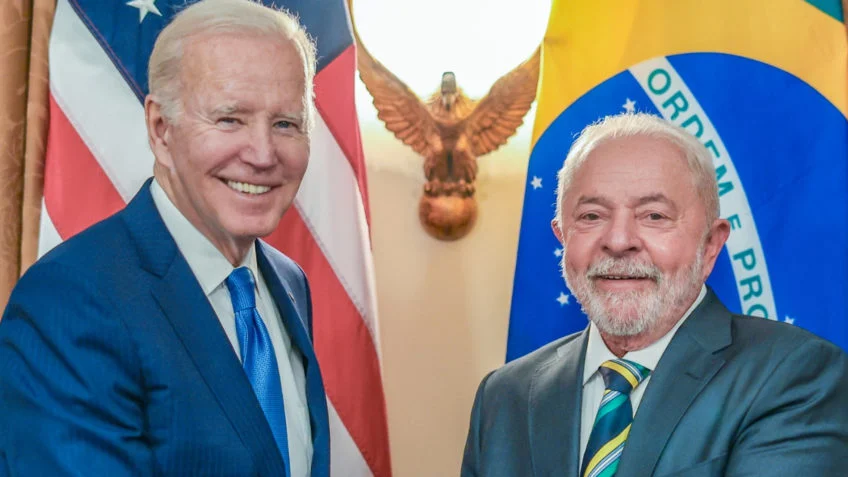 International policy analysts believe that the low investment of the United States to the Amazon Fund makes it difficult for the country to approach Brazil. US President Joe Biden announced that he will ask Congress to allocate US$500 million to the fund, an amount that must be spread over five years.
For specialists, the value is a timid commitment by the United States in view of the expectations of the Brazilian government. The relationship between the countries has been in crisis in the last two years of the government of former President Jair Bolsonaro.
"Despite the US's positive narrative about democracy and the preservation of the Amazon, when it came to making a financial commitment, the amount was very low, which generated discontent in the Planalto", says political scientist Creomar de Souza, professor at Fundação Dom Cabral and founder of the political consultancy Dharma, told BBC Brasil.
According to him, the United States wants Brazil to assume a "pro-American" position, but the country needs more concrete signs of cooperation, mainly financial. The speech to resume environmental protection was one of the important points in Lula's electoral campaign, but political measures demand a lot of investment.
"Once it becomes clear that the US, despite the speech, is not going to make more concrete commitments, the government will look elsewhere — and the obvious destination is China. Lula returns from Beijing with 15 agreements totaling US$ 50 billion. Not a bad result in a recessive economic scenario. Brazil wanted more, but it achieved something", continues Souza.
Dawisson Belém-Lopes, professor of international politics at UFMG (Federal University of Minas Gerais), says that Brazil has not been given priority treatment by the US for some years and that the Lula government must have a "swinging" international policy.
"The idea that the US imagines that Brazil already belongs to a sphere of influence and therefore it would not be worth mobilizing resources is something that makes sense when you look at the US relationship with several other countries, such as in North Africa. ", he evaluates.
Join our WhatsApp group, click this link
Join our Telegram channel, click this link
Source: https://www.diariodocentrodomundo.com.br/analistas-dizem-que-investimento-dos-eua-no-fundo-amazonia-e-um-compromisso-timido-com-o-brasil/