After having athletes barred by immigration, Haiti team calls amateurs and eliminates US club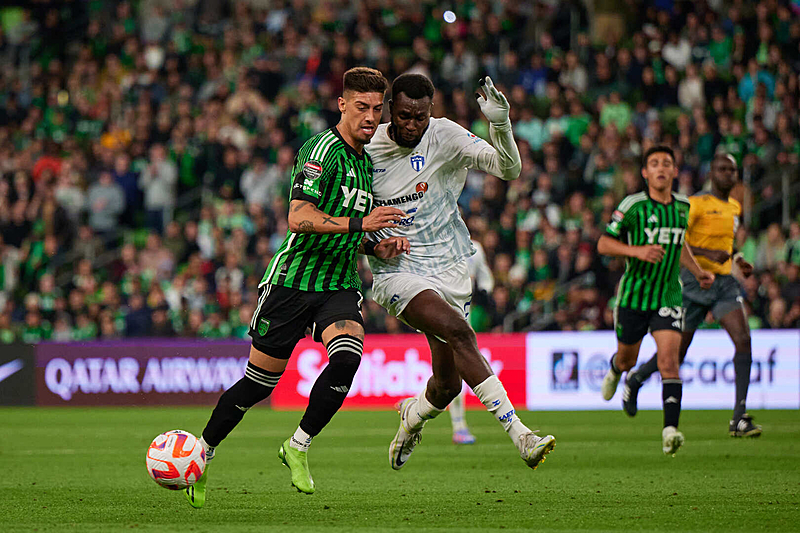 Originally published in "Brasil de Fato"
Football sometimes gives us stories that, because they have far from improbable human dimensions, warm the soul even of those who never cared much about the sport. One of these stories happened last Tuesday (14): a semi-amateur team from the poorest country in the Americas eliminated one of the main teams from the richest nation on the planet.
The mission was even more difficult than it seems: Violette AC from Haiti had to change half of the team, find players born in Haiti who were on US soil (amateurs and professionals) to compose the squad before facing Austin FC in Texas. All this because a significant part of its cast, including four starters, was barred by US immigration. Only 12 players were able to enter the country. The regulations of the Concacaf Champions League, which brings together teams from North and Central America, would not allow the club to play the match with that number of athletes, who would be eliminated by WO
More: while Austin was fourth in the US national championship, Violette did not play in the Haitian because there was no championship last year, because of the violence in the country. The team spent almost a year without playing a single official game.
Even so, it was the Haitian team that qualified for the quarterfinals of the Concachampions. The first leg of the round of 16 – played in the neighboring Dominican Republic, as there was no security for the game to take place in Haiti – had the air of a miracle, when Violette pulled off a 3-0 victory that was as incredible as it was improbable.
On the way back, played in the Texan arena, the Americans were unable to equalize the score, winning by just 2×0, insufficient for the classification, despite trying, and a lot.
The game itself felt like a massacre. Austin had 76% possession of the ball, kicked 35 balls into the Haitian goal and even had a gentleman frangaço by Violette's goalkeeper in the second goal. Still, it didn't.
"There is more to Haiti than the headlines say. I've been saying this for a long time, there are many talents in Haiti. Because of the way the country is, however, we are not recognized", had declared captain Saba, before departure, to the website The Athletic.
"For us, this game is bigger than football, we fight for our entire country", added the Haitian, who also works in a hardware store.
Violette will now face Tauro, from Panama or León, from Mexico, in the quarterfinals. As for Austin, who left the field with a hot head, rehearsing confusion with the opponent, there remains the consolation of having helped to build an epic that is already in the history of football.
See below (with narration in English) the best moments of the game:
Join our WhatsApp group, clicking on this link
Join our Telegram channel, click this link
Source: https://www.diariodocentrodomundo.com.br/apos-ter-atletas-barrados-pela-imigracao-time-do-haiti-chama-amadores-e-elimina-clube-dos-eua/