"There are women who return to their attacker because of the waiting lists"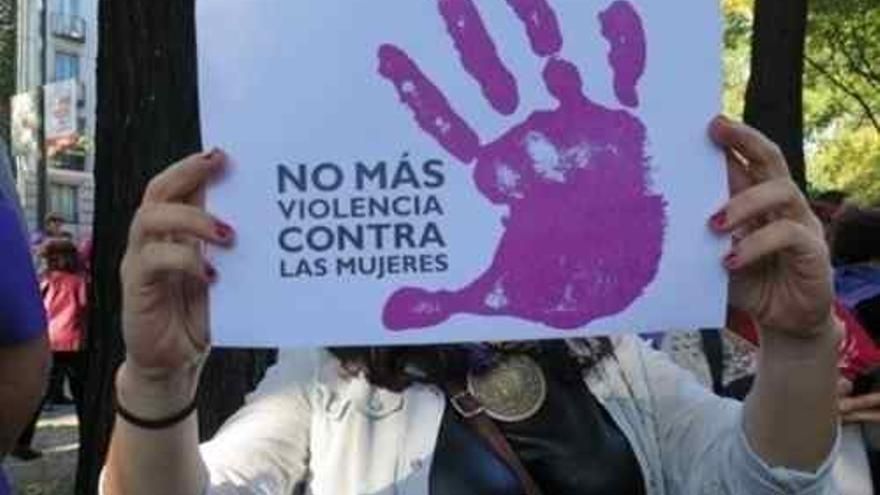 Experts claim that it is key to promote social services who accompany and help to get out of the situation of violence. It is the weak point of the system: professionals report that they lack resources and personnel. Hay waiting lists of up to three months for foster homes and up to a month, psychological visits and therapy groups. Social income does not cover their needs and there is a lack of professionals in the field of job placement. "Women cannot hold out for so long, many end up going back to their attacker," explain workers from these services.
There are currently 18 women with their children waiting to access a shelter
"Where do I go with the children?". It is the question, in capital letters, that women ask themselves when they decide escape from your partner abusive Because apart from the beatings or the terror who suffer, the isolation and the economic dependence of their aggressor is a common denominator for many. "It is a leap into the void, many denounce when there is an extreme situation, especially against children. But they don't have or know where to gohave been locked up for years," says Esther Garcia, a lawyer specializing in gender violence who advises some women for free when she sees that the public network has long waiting lists. Many imagine that the 'mosso' who attends them at the police station is going to listen to them at the moment and is going to offer them the keys to an apartment to start a new life. But it doesn't work like that.
"Where do I go with the children?" It is the question, in capital letters, that women ask themselves when they decide to escape from their abuser
Regardless of whether they have reported or not, there is a network of free services of the Generalitat and Barcelona City Council which they can access. But these have gaps. The NGOs confirm it. "Most of the women who come to us They have already gone through these resources but have not found an answer. It is very common for technicians from these services in Barcelona and its surroundings to refer cases to us. There is a lack of budget and we cover it as we can and with miserable subsidies", warns Elisa Covelo, coordinator of the Helia association. "As a society, we tell them to call, to report. But then, when they take the step, they have to wait. At first, women need speed, we must be consistent," she asks Silvia Moreiratechnique of the entity.
"As a society, we tell them to call, to report. But then, when they take the step, they have to wait. It is an inconsistency"
The same professionals denounce to EL PERIÓDICO the lack of means and personnel, that cause a saturation of cases and forces women to have to wait weeks, even months. Dana Machado She is a member of the Col·legi de Treball Social de Catalunya, and a worker in this public network of care for victims. "We give an individual response because each woman has different needs: but there are common elements, such as social isolation, the difficulty of obtaining help, difficulties in finding a job and the lack of their own network to help them. We are talking about women who They have been isolated and controlled by their aggressors for years", emphasizes Machado.
"A year ago, women waited a week to be attended at first. Now it is stretching to a month," he continues. "We must solve it, the delay of the first appointment should be a week, ten days, but not a month," he assumes Laia Rosichdirector general for the eradication of gender-based violence of the Ministry of Equality and Feminism.
Financial aid and employment
The big problems that Machado points out are the difficulty of accessing financial aid or employment for many survivors of abuse. "It is vital to be able to rebuild their lives: in many cases they were financially dependent on the aggressor," he points out. The RAI, the aid that depends on the Public State Employment Service (SEPE), does not reach 500 euros. "It's insufficient," she insists. "In some cases they manage to complement it with the Guaranteed Income, but not all of them are granted it," he continues. And the most serious case is that of migrant women without a residence permit or employment ('without papers'), who have no right to practically any benefit.
"More and more women are arriving and the waiting lists are increasing"
"What many women need and want is to work," added Machado. And this is one of the network's biggest grievances. In 2014, with the cuts by Artur Mas's Governmentthe SIES dispensed with the figure of the job inserter. "It is essential, because many women have not worked for years, without training, without looking for a job… they were totally controlled by their attacker and they need someone to accompany them in their labor insertion," she insists. For his part, Rosich explains that this work already practiced by the Employment Service of Catalonia (SOC)but admits that perhaps the model needs to be "revised".
Psychological attention
In psychological care, waiting lists are also common. "For a first visit we are making appointments in a month or a month and a half. Many women need faster care, especially at the first moment," says Clara, psychologist of the SARA, the attention service for sexist violence of the Barcelona City Council. This service has around forty professionals to serve all the women in the Catalan capital. "It is not sized, more and more women are arriving and the waiting lists are increasing," adds Àlex, a SARA worker. These professionals demonstrated two weeks ago in a municipal commission to request service improvements.
The housing drama
In Barcelona, ​​and in the rest of Catalonia, women who are at serious risk have access to alternative housing, albeit precarious. "They can stay three months in a pension, alone, waiting. We do what we can to follow up but of course there is women who get fed up and disappear", bill Gemmasocial worker.
It is important to note that the cycle of violence takes a period of ambivalence in which the victim contacts her attacker. "But these delays make it worse, they don't help," continues Gemma. The Barcelona's town hall argues that the financing provided by the Generalitat is "insufficient" and ensures that it is expanding the housing network to get to a hundred. At the moment, there is 58.
But the housing problem is common throughout Catalonia. "In principle, our service lasts six months, being able to renew six more. But all the services are extremely saturated. There are women who decide to return to their attacker because they tell them that they are going to find them a place to start a new life but then it is not like that", laments Jordi Garciamember of the College of Social Educators of Catalonia and employee of one of them eight shelters in Catalonia.
According to the Government, there 18 women with their children waiting to enter these houses. "The problem we have is the output: no floors To go later, in the Barcelona area everything is very saturated. There are women who have to leave, but we know that they have no help, no job, no flat to go to," explains Garcia.
The Generalitat lowers it. According to Rosich, there are 35 autonomous apartments and 8 shelters, with more than 300 seats. "In the apartments we always find a hole. The houses are not our model but we must rethink it," says the general director.
Garcia points out two more problems. One, the pattern. "The women who live in the houses cannot be registered in the town and the social services do not allow them to access any municipal aid." The other, "that the SIES are extremely saturated with psychological care."
Waiting lists and 'burnout'
Criticism also comes from a worker coordinator that brings together professionals from some SIE, the specialized services for sexist violence in Catalonia. "We can't keep up, there are waiting lists in almost all services, including psychosocial recovery groups. We care for women as we can, but we many hands are missing. And the workers can't take it anymore, we're burned out," describes Magda Jou, worker. "This has a impact on the quality of the service we provide, and on the recovery of women: we lose some of them", adds another professional, Liliana Carballo.
The Ministry of Feminismes admits that there is a lack of resources and announces a plan to evaluate and improve services
Another of the networks to improve is that of the detection. Social services, schools or health services can detect and refer cases. But that "depends on how collapsed the center is and how trained the professionals are," says Vanessa Saez, social worker of the Barcelona City Council and CGT delegate. In the most vulnerable neighborhoods with the highest demand, detection becomes much more difficult. Outside the capital, the saturation of social services is chronic in most municipalities.
Improvement project
Related news
The general director of feminisms does not hide that the situation must improve, and quickly. "The care and recovery system is key to combating sexist violence. Most women do not report it and this is the way to accompany them," she admits. She announces that the 'conselleria' has started a evaluation plan of all services to determine what functions correspond to each one, what ratio of personnel is necessary and how it should be financed.
Rosich makes a final reflection on the situation. "It is a double-sided coin. When these services were born, there was a crisis and a policy of cuts that stopped its evolutionbut now the change is unquestionable: we have doubled services, we have more information, more knowledge and professionals… But obviously We must improve".
Source: www.elperiodico.com